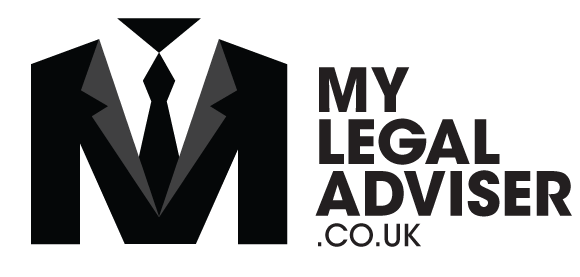 Brought to you by ​MyLegalAdviser, an online legal marketplace helping match clients with great lawyers

Starck Uberoi's Story: How MyLegalAdviser Helped Us Achieve A 15X Return On Investment
On demand access to a rapidly growing online market. A 31% conversion rate from introductions to paying clients. The best return on investment they've ever had from any other marketing channel. Raminder Uberoi of Starck Uberoi tells us how MyLegalAdviser has revolutionised the way his firm brings in new business.
Tell us a bit about Starck Uberoi
My partner, Jonathan Starck, and I set the firm up 7 years ago. We wanted the chance to grow our own practice, help to train future lawyers and offer our clients a first-class service with all the flexibility of running our own firm.
We're growing fast, we now have a team of 10 fee earners.
What types of client work do you deal with?
We mainly deal with litigation, property, family, immigration, wills & probate.
How do you usually win business?
Referrals have been a good source of work for us. We have a good brand presence in Ealing, so we pick up a lot of work there.
We've also tried a number of digital strategies given the rapidly growing online market.
We tried Google Ads with some mixed success, it seems to vary month on month and I find it a little difficult to keep track of our conversions and whether this is the most effective way to spend our budget.
We've also tried some lead generation services but most of these charged a lot but delivered very little. We had to pay an upfront fee, the quality of the leads was not great and we didn't get many paying instructions.

We tried some other lead generation services but the quality of the leads wasn't great and we didn't get many paying instructions
How did you hear about MyLegalAdviser?

They actually got in contact to say they had clients in our area looking for lawyers and would we like quote on their jobs for free.
I have to admit I was a little sceptical when they first approached me (given our experience with other lead generation services).
Alex, the founder of MyLegalAdviser, explained how the service works and the key differences with your typical lead generation service (specifically how lawyers don't have to pay for leads which aren't going anywhere). It made a lot of sense, so I agreed to give it a trial.
What is MyLegalAdviser like to use?
Getting set up was very simple. It only took a few minutes and then we were ready to get quoting.
The first thing I noticed was how visually appealing it is and how easy it was to use. Reviewing the job details and quoting is simple and fast.
It took me a little while to get used to the process, but Alex explained the keys to getting shortlisted (keep the quotes reasonable to find the clients interested in working with you, respond fast and try to leave a personalised message) and soon we were fortunate to have our first shortlist.
Since then we've quoted on 167 enquiries and been shortlisted 77 times, meaning we get shortlisted nearly every other quote. We have a good conversion rate of around 30% from shortlist to paying client and our return on investment is around 12-15 times spend.

MyLegalAdviser has the lowest acquisition cost of any paid marketing channel we've tried...and gives us a return on investment of 12-15 times spend
What are your top tips for winning clients?

I make sure to get my quote in as quickly as possible after the enquiry is submitted.
I also experiment with my comments and fees a bit to see what works best. MyLegalAdviser has the lowest acquisition cost of any paid marketing channel we've used, so it makes sense to drop our fees a little to form a new client relationship.
What's your favourite thing about MyLegalAdviser?
Opening my account in the morning, browsing the open enquiries and figuring out what I can say to show clients we're the best first firm for them (it's a bit addictive!).
What would you say to someone thinking about trying MyLegalAdviser?
MyLegalAdviser has the best conversion rate and return on investment of any similar service we've tried. You get high-quality leads delivered to your desktop and you only pay for ones who are seriously interested in working with you.
With no subscription or upfront fee, I genuinely can't think of a good reason not to give it a go.
Want to learn how MyLegalAdviser could help you bring in new clients? Check out our For Lawyers page and apply to join our service, for free, today.
Copyright © 2018 MyLegalAdviser Limited - All Rights Reserved